The Jazzmín
INTRO
Meet Jazzmín [pronounced yahz-MEEN]. She's got the same sassy citrus punch as her hermana, Jasmine, but trades the genteel gin for tasty tequila. Notice the thyme garnish over her left ear. [She's taken.]
INGREDIENTS
Makes 1 Jazzmín
1 oz Tequila

3/4 oz Campari

3/4 oz Freshly squeezed lime juice

1/2 oz Triple sec
RECIPE
Add all ingredients to a mixing glass with ice.

Stir until well chilled, about 60 seconds.

Strain into a chilled cocktail glass. Garnish with a sprig of thyme. Rub the thyme in your hands to agitate it a little bit. It's agitation with you will make the drink smell better.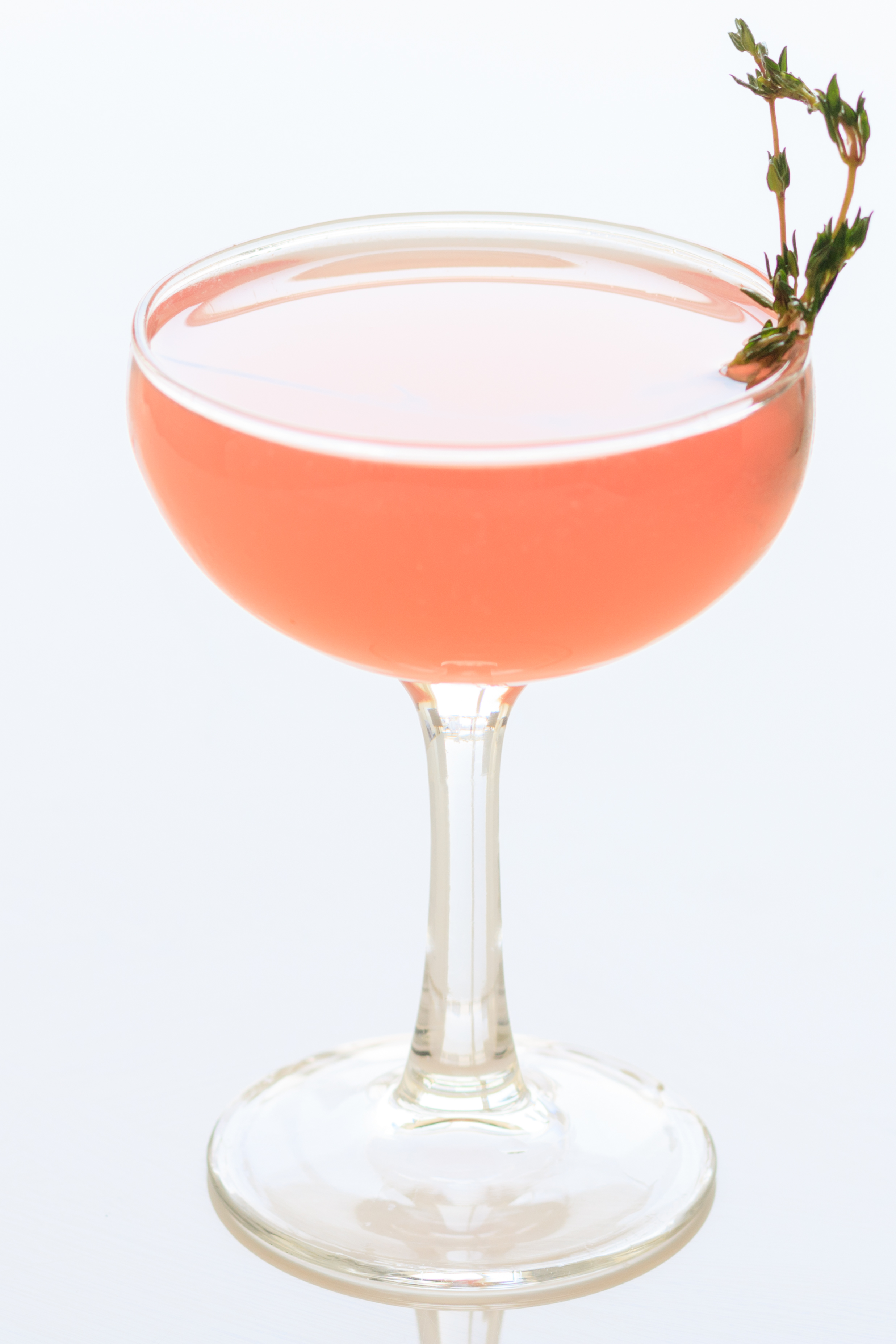 1 oz Tequila
3/4 oz Campari
3/4 oz Freshly squeezed lime juice
1/2 oz Triple sec